Brexit deal or no deal: your quick guide to the negotiations
The UK and EU are still far apart on key issues – will Britain really crash out in three weeks?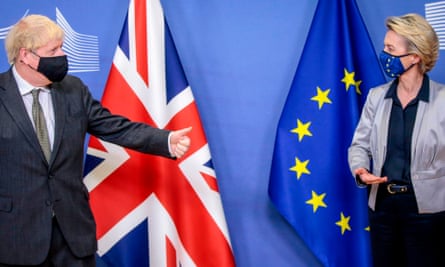 What happened on Wednesday night?
Boris Johnson and the European commission president, Ursula von der Leyen, met in person over a three-hour scallop and turbot dinner to try to unlock the Brexit trade negotiations deadlock. As expected, both sides agreed to continue talking – but they agreed that the gaps between their positions remain wide.
Can we read anything into the language of their statements?
Unlike the previous two meetings, there was no joint statement following the leaders' summit. Some have concluded this is a reflection of the depth of division at the dinner table.
SOURCE: https://www.theguardian.com/politics/2020/dec/10/brexit-deal-or-no-deal-your-quick-guide-to-the-negotiations